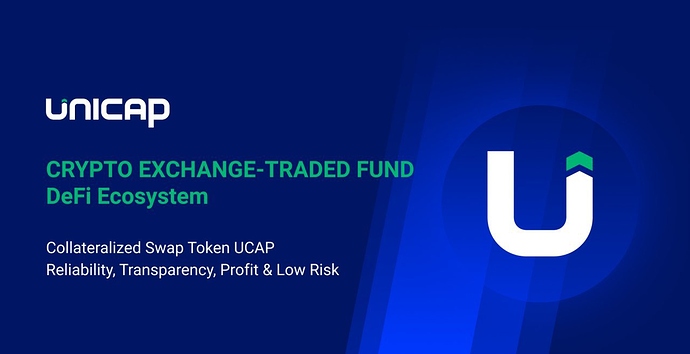 Welcome UNICAP Community
[/b][/center]
What is UNICAP?
Crypto Exchange-Traded Fund (CETF) & DeFi ecosystem. Сollateralized Swap Token UCAP. Project by Finexpo.org
Be aware of scammers. Admins won't PM directly (to prevent spoofing) and never ask for payments.
Any FUD/bad behaviour/bad language/spam from any member will result in an instant ban. We expect professionalism and courteousness at all times. Let's keep the discussion professional!
Our Main Admin
@finexpo @ucapfinance
[b]Our Token UCAP:
Useful Links
• Websites: https://unicap.finance/ and https://ucap.finance
• Investor Personal Account https://invest.unicap.finance
• Bitcointalks: [ANN] [DEFI] UNICAP - Collateralized Swap Token UCAP Reliability, Transparency.